A Place with Heart in the Heart of Woodstock
Our Teachers

Anna

Cari

Corinne

Jenny

Laura

Lavinia

Martha
---
Martha Evenson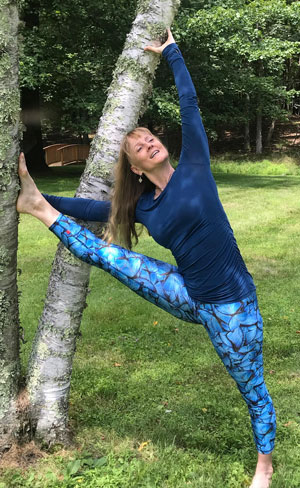 Martha Evenson, an Advanced Certified 800-hour Jivamukti Yoga teacher, has been studying and practicing yoga for over 20 years. Prior to receiving her certification from Jivamukti in 2007, Martha trained extensively in classical ballet and worked as a personal trainer and fitness coach. Martha expresses the teachings of yoga by combining the mental and spiritual foundations of movement with the physical challenges of asana practice, creating a deep and revealing experience for all levels of students.
Martha's classes are uplifting and pleasant, and her thoughtful sequencing safely and gradually prepares the body to express a variety of timeless postures. Throughout the practice, Martha interweaves clear instructions with silence and stillness, offering opportunities for students to practice breath awareness and introspection.
Whether she is guiding a practitioner into headstand for the first time or encouraging longtime students to deepen their practice and uncover something new, Martha believes that building steady, trusting relationships enables all students to realize and embody their full potential.